Give yourself a little break, we welcome you to Son Manera Retreat Finca in the middle of a 77,000 square meter oasis of peace with a glass of cava and you can leave the stress of everyday life behind for 2 days. Massage, wellness, yoga and healthy nutrition are your personal break to replenish energy.
Forget the day to day and let yourself be carried away by yoga
Let your soul dangle in the dream garden
Relax in the 400 m² spa area with sauna and indoor pool
30 minute massage included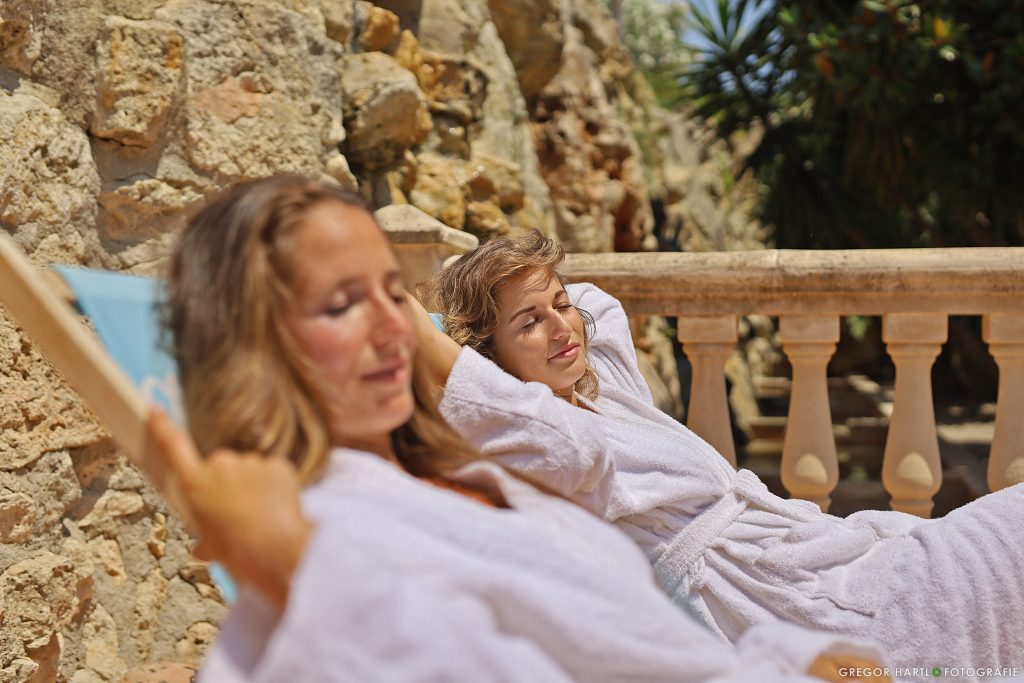 Your wellness break
Start your weekend of relaxation at Son Manera Retreat Finca on Friday evening with a gentle yoga session. Smooth, calm movements allow you to immediately plunge into relaxation and fully come to the here and now.
Saturday is all yours: enjoy a quiet walk in the beautiful garden, feel how a massage relaxes your body, mind and soul and let yourself be carried away by your personal wellness rituals (whether sauna, infrared cabin, swimming pool or relaxation room) in our large Spa area.
And if you feel like it, take part in meeting and exchanging ideas with like-minded people.
Your wellness break ends smoothly on Sunday morning with an energizing yoga session and a delicious brunch, and you return to everyday life relaxed and invigorated.
The 400 square meter spa area of ​​the finca is like no other and will pamper you with it.
Indoor pool with a pleasant water temperature of 28 °C
Finnish sauna with stone pine elements (dry, 75 – 95 °C, 5 – 15 % humidity)
Bio sauna with stone pine elements (moist, softer, 40 – 60 °C, 40 – 55 % humidity)
Infrared cabin: heat cabin with ABC radiator for gentle sweating
separate bathroom
Tea bar with a variety of "Sonnentor" teas
We will be happy to provide you with a bathrobe, slippers and towels.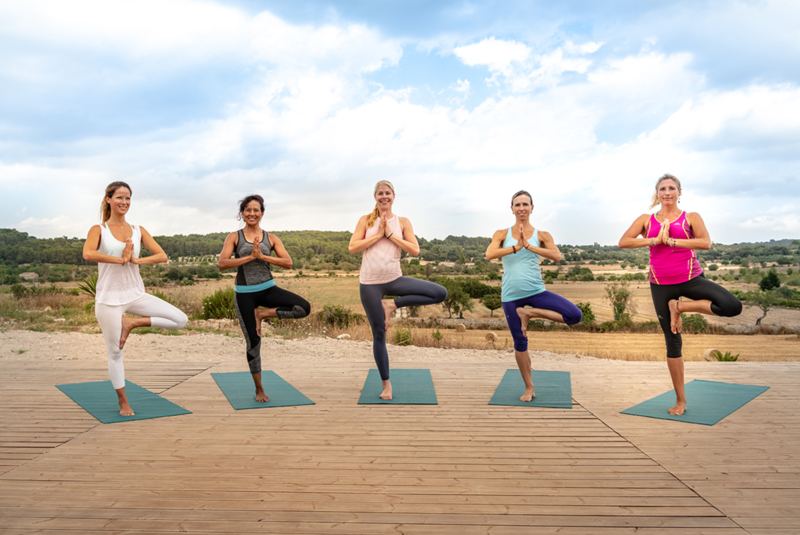 Included services
2 nights Son Manera Retreat Finca
2 x brunch, lunch soup & salad, vegetarian-vegan evening buffet
2 yoga sessions (Friday evening and Sunday morning)
1 massage (30 minutes)
Free use of the 400 sqm spa area
All day water, tea and fruit included
Free WiFi
A glass of cava to welcome you
Dates:
20.01.2023 – 22.01.2023
27.01.2023 – 29.01.2023
03.02.2023 – 05.02.2023
10.02.2023 – 12.02.2023
17.11.2023 – 19.11.2023
24.11.2023 – 26.11.2023
01.12.2023 – 03.12.2023
08.12.2023 – 10.12.2023
Prices:
€ 320,- per Person in a double room
Surcharge Single room € 32,-
Surcharge Terrace € 32,- per person
Surcharge Superior Room € 26,- per person
Prices plus Spanish eco tax € 0.55 per person/night in the period 01.11.-30.4. or € 2.20 per person/night in the period 1.5.-31.10. (Payable on site, subject to change)
Guaranteed execution!
Applies to all bookings
Check in from 3 p.m., check out by 11 a.m.
Please inform us in advance if you check in after 8 p.m.


Note: The organizer of the finca holiday with yoga is Indigourlaub GmbH. The general travel conditions of the organizer apply.
Note: The finca is a quiet, meditative retreat house unsuitable for children under the age of 12.