Enjoy our delicious breakfast until 11 am. Take a seat on our terrace with beautiful view to Montuiri's landscape. We offer fresh fruit, vegetables, porridge, bread (partly homemade), local cheese, homemade jams, fresh spreads, fruit juice, coffee and a selection of tea…feast and enjoy life!
Vegetarian-vegan catering
The way to a man's heart goes through his stomach, as an old saying teaches us. A unique holiday as well.
Our cooks will spoil you with regional and seasonal dishes and conjure up vegetarian and vegan delicacies for you every day.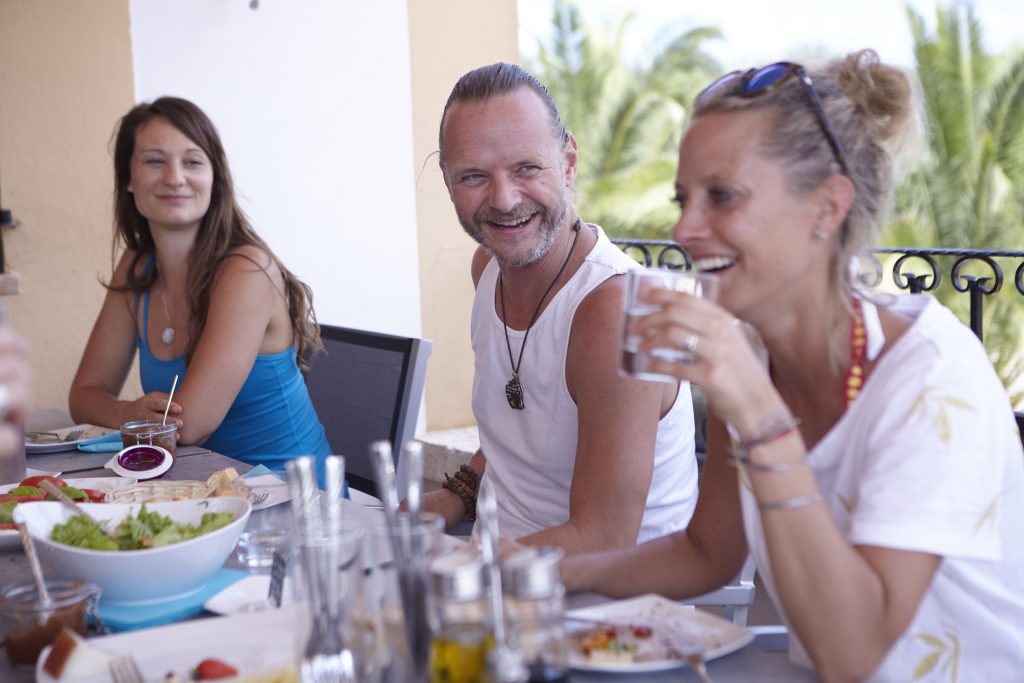 Diversity
At 2 pm we serve soup and salad.
Fruit, tea and water are available all day for free (other drinks are available for a fee).
Our evening buffet lures with delicious vegetarian and vegan dishes.