Yoga Retreat Mallorca

Our Retreat-Finca is situated on a small hill near Montuiri. From the Finca you can enjoy a fantastic view over Montuiri, the Tramuntana-Mountains and the surrounding fields with olive-, almond- and orange trees. Just as magical as the view at daytime, is the view at the starry sky at night…finally also the soul wants to be spoiled.

Our ongoing yoga program is available all year long with two daily yoga sessions from Sunday to Friday. With our hygiene and safety concept you can feel completely safe and secure. Soak up the sun and enjoy a carefree holiday – on 77,000 square meters of garden and green areas, take a deep breath and recharge your batteries!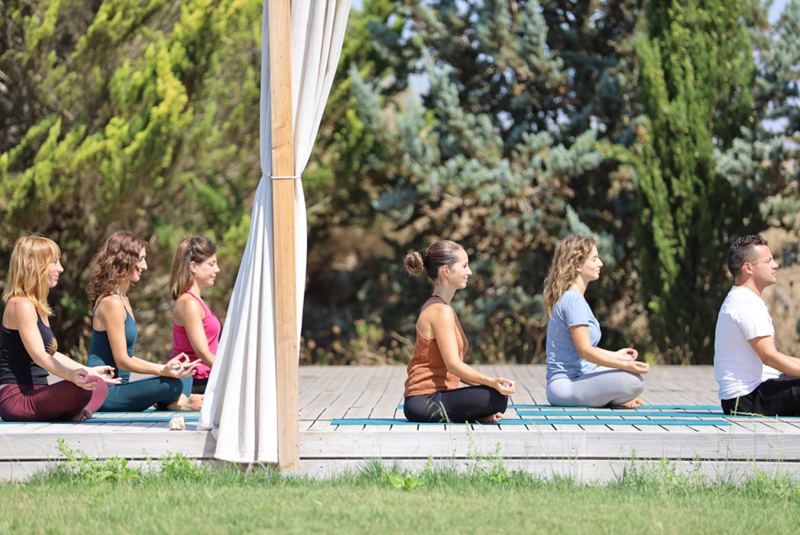 Yoga holidays
In our Finca we offer a daily yoga hour – Yoga is a perfect way to tune into the day, to refresh your body, soul and spirit. The daily morning yoga class prepares you for a marvellous vacation day. Ideal to bring body, mind and soul in balance. Start your day with yoga and enjoy the balanced-feeling. After yoga, enjoy a delicious breakfast buffet on the terrace. Breathe in, breathe out and enjoy life. Finally everyday life is challenge enough…
Son Manera Retreat Finca
Calmness, Finca-flair and a beautiful panorama. In our Retreat Finca you can enjoy your holiday in an especially calm area in the heart of Mallorca. Only 30 minutes away from the airport Palma and the most beautiful beaches of the island. Arrive. Breathe deeply. Recover. Design your holiday individual: Wheter you enjoy our late-riser breakfast until 11 am, discover the beauty of the island or just relax at the pool – our Retreat Finca is the prefect place for a holiday to your taste.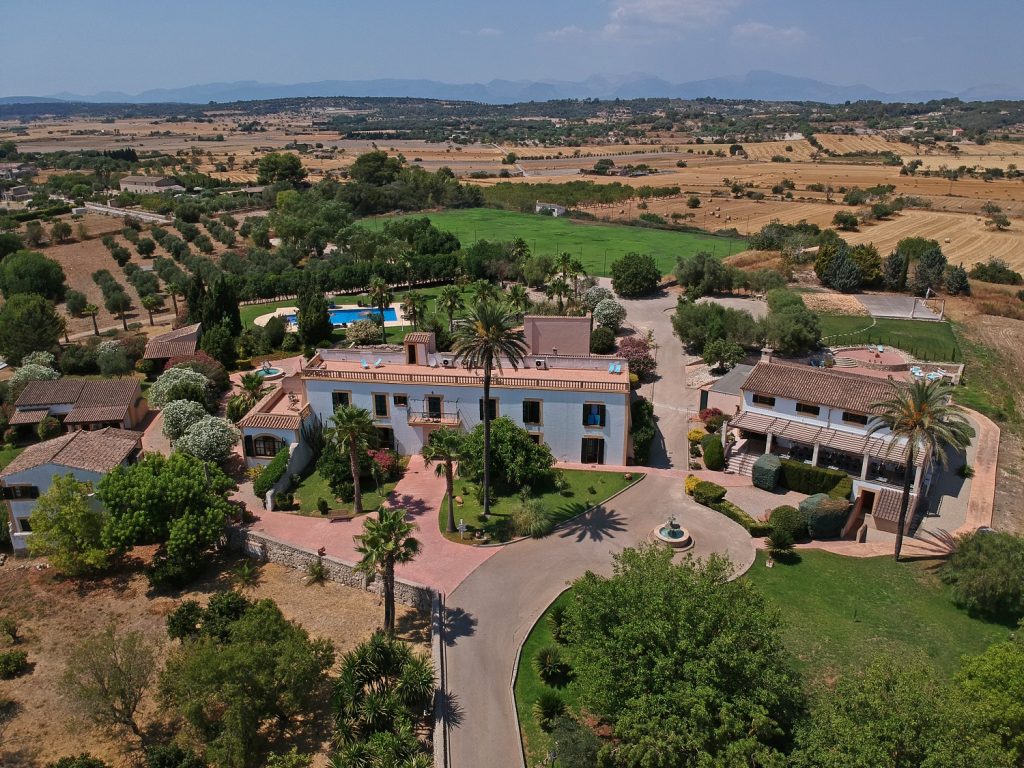 Mallorca – The island
The powerful island of Mallorca is a gift to your senses. The scent of rosemary and stone pine, the rich colours of hibiscus, orange and the peacock blue sea. Beautiful beaches in the East and South, like one of the last virgin spots of nature, the beach of Es Trenc and the Tramuntana-Mountains which are suiteable for hiking during the whole year. The beauty of the Mediterranean island fills with enthusiasm.